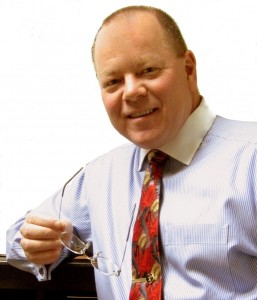 Lubbock chiropractor, Dr. Andre Broussard is the director of a health care facility dedicated to providing non-surgical, drug-free, pain relief treatments, coupled with education about how to stay out of pain.
It's not enough to get you out of pain -- our goal is to teach you how to take care of yourself and avoid pain in the future. We do this by using two basic methods: first, by showing you how to spare your tissues from further harm, and second, how to stabilize your tissues so you can return to an active, healthy lifestyle.
By combining a variety of Complementary and Alternative Medicine (CAM) methods including Chiropractic Manipulative Therapy, Acupuncture, Nutrition and Exercise, we assist your body of achieving it's potential for regaining and maintaining health.
Here's a brief overview of my background and training.
I did my undergraduate studies at the University of Southwestern Louisiana, which is now the University of Louisiana Lafayette.  Home of the Rajun Cajuns!
I did my chiropractic training at Texas Chiropractic College in Pasadena, Texas, graduated in 1984 and I have been in private practice since then.
I maintain active licenses to practice Chiropractic in the States of Texas and Louisiana.
I acquired a Master's Certification in Cervical Acceleration/Deceleration Syndrome from the San Diego Spine Research Institute
I earned a Fellowship in Contemporary Medical Acupuncture from the International Academy of Medical Acupuncture and New York Chiropractic College.
I have the Certification in Manipulation Under Anesthesia from Texas Chiropractic College. I was also one of the first chiropractors in the U.S.A. to acquire hospital priviledges, and served at West Texas Hospital on the Chiropractic Committee and performed Manipulation Under Anesthesia.
I also served as Chairman of the Chiropractic Department of the Lubbock Back Institute.
I am the first chiropractic physician in the U.S. to ever serve on a Medical Institutional Review Board in the United States, and served for 6 years on the Institutional Review Board (IRB) at Texas Tech University Health Sciences Center.
In September of 2006, I was presented with a Cerfiticate of Appreciation by the City of Lubbock Health Department for efforts as a Medical First Responder providing for the health and medical needs of the Gulf Coast residents that came to Lubbock.
I am a current member of the Texas Department of Insurance Workers' Compensation System Medical Quality Review Panel.
I've also received training from the American Academy of Disability Evaluating Physicians and I am a qualified Designated Doctor for the Texas Department of Insurance, Division of Workers' Compensation.
I am Certified in the Practice of Functional Medicine through Functional Medicine University.  This course also provided 200 of the 300 hours of continuing education hours towards a Diplomate status with The American Clinical Board of Nutrition through Southern California University Health Sciences.
I am on the Advisory Board for The College of Integrative Medicine.
I am also involved in National and State Associations. I am a  member in good standing in the American Chiropractic Association as well as the Texas Chiropractic Association. I served as State Director, District President, Secretary/Treasurer, District Governor and Vice State Director for the Texas Chiropractic Association's District III and am currently the Coordinator for the Department of Scientific Affairs for the Texas Chiropractic Association.
I am recently certified in utilizing a treatment technique called TRIGENICS®.
Click here to download my curriculum vitæ.